This gorgeous little lot are so adorable. They are totally chilled so far, just like their mum and dad. I could quite happily keep all four of them, lol! Jellybean is totally relaxed as a mum and barely even raises her head when I go in to get them out. She doesn't huff at me at all! She is doing an amazing job with them and they are certainly keeping her busy. She seems to be constantly feeding them and they often fall asleep during a feed. It's so cute when I go in and Jellybean is sleeping on her side with 4 cute little faces contently resting on her belly!
This is boy 1. He has a home, but I'm still waiting to find out his name as his owners have yet to decide on one. He is such a little sweetheart. He's the little one of the litter and the one who Jellybean protects the most. He sleeps under mummy's chin, bless him!
This is boy 2. He is called Hannibal. He is going to live with a lovely young couple from Halifax. He is the biggest of the litter and everytime I go in the nest box he's helping himself to the milk bar!
This is boy 3. He is called Humphrey and will be going to live in Chester. He is a funny little character. I think out of the four of them he is the monkey of the litter!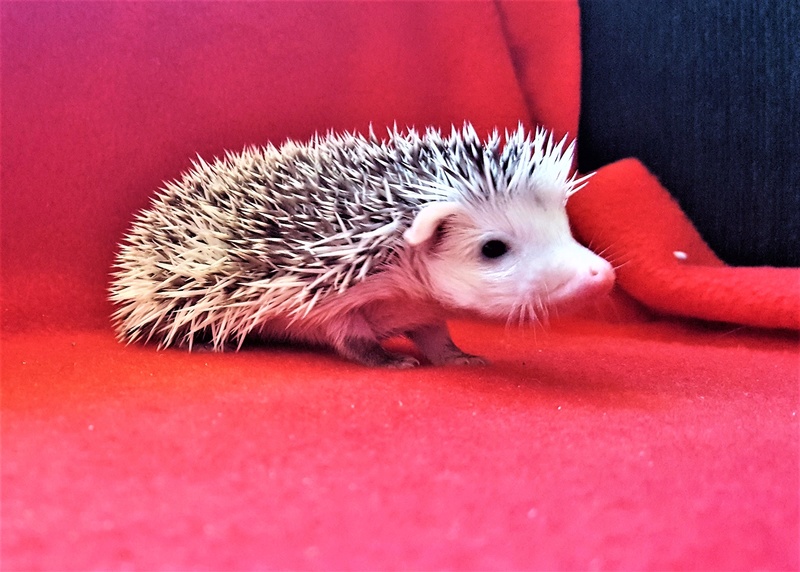 This is Jellybeans little girl. She is just like her mum, really friendly and super chilled. Her name is Lola. She has me confused this little one. She had one black eye and one red eye, but then the next time I saw her they both look black like in the photo. Got her out last night and her right eye looked red again?! She is going to live in Winsford. Some of you may remember her owner. She had a candle stall behind me at the last Lostock show we did.